Smart LED Backpack
Judy Berry — 4 hours 45 minutes ago
Do you belong to people who value convenience but still want to look cool and stylish? In this case, it is high time you paid attention to backpacks. Today, they are among the most popular fashion trends. It comes as no surprise: backpacks are much more convenient than bags and are suitable for the use on any occasion. But what if you want something more than a regular backpack? We are here to introduce you our Smart LED Backpack that will not leave you dissatisfied. Here are some of the key benefits you will get from buying it: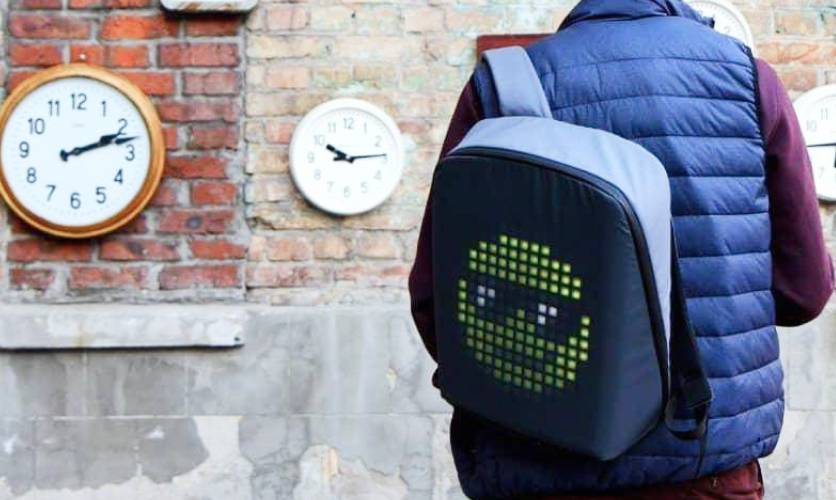 You will not have to spend a fortune if you want to change the picture on the screen of your backpack. If you want to do it every day, depending on your mood, the only thing you have to do is to connect it to a power and is to download the "LED Space" app. The app is available for iOS and Android). Password: 12345678.
You do not have to limited your creativity of expression by images only. Your new backpack will provide you with an opportunity to express whatever you want for others to know about your personality.
You can use emojis, animations, or text if you feel like it for showing your admiration for your crush, for showing your attitude with smileys, or for advertising a business, service, or event.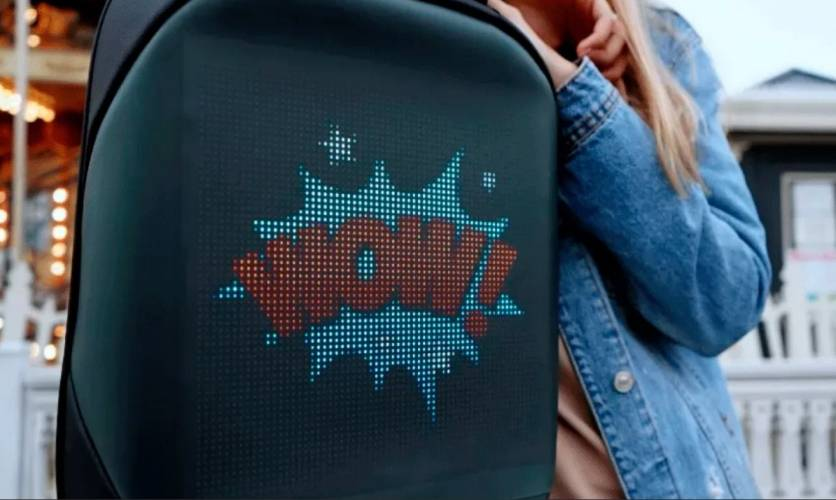 Your backpack is made of EVA elastomeric polymer, has a 64 x 64 full-color bitmap screen! One big interior pocket allows you to carry different gadgets. There are two standard backpack straps.
The Smart LED Backpack size: 17.3 x 13.8 x 5.1 inches.
Do you have a creative friend? Make him or her the best gift ever!
Only one app for millions of pics
A lot of opportunities for creativity
Makes you the center of attention
Made of durable materials
Light and compact
Makes a great gift