Versatile & classic
Timeless elegance
Inspired by the fashion of the roaring 20s, the Multilayered Pearl Necklace echoes the vivid and lavish style of the Jazz Age.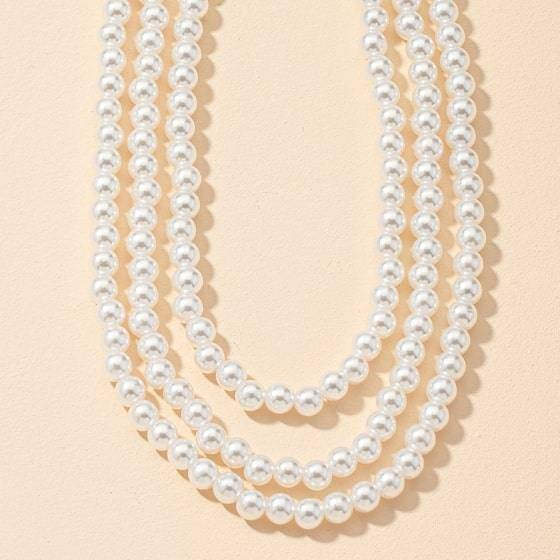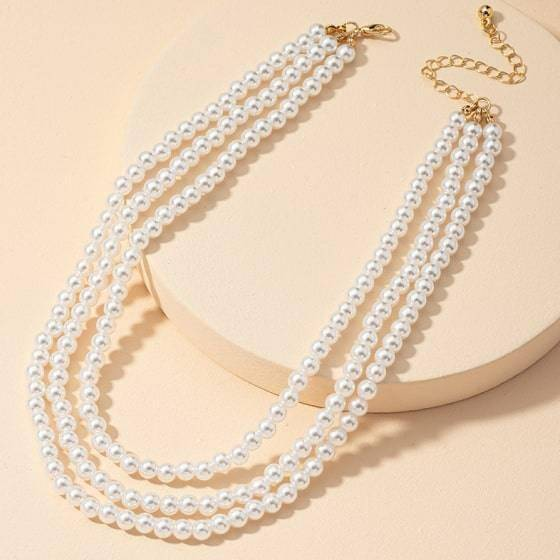 Your new favourite jewel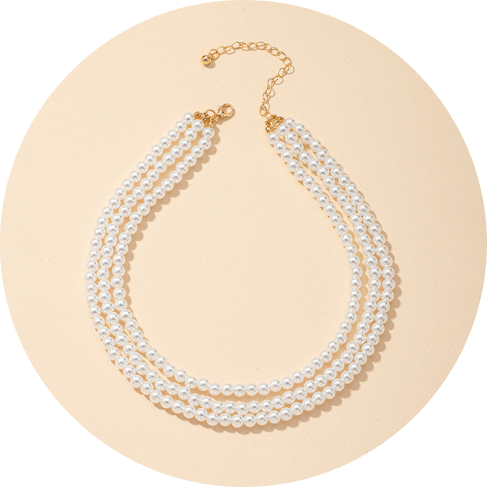 Necklace details
Color: pearl white. Material: beads. Weight: 0.9 oz. Length: 17-18.5 in.
Perfect for any outfit
Designed to follow the natural curves of a
lady's neck
and collarbone, the Multilayered
Pearl Necklace
will look lovely with any outfit, casual or classic.
A lovely gift
Designed to highlight the natural curves of a lady's neck and collarbone, this lustrous multilayer pearl necklace will fit any outfit from day to night. It's a sweet present that won't leave any woman indifferent! Make your loved one feel graceful and desired. She'll be turning heads as she walks by!