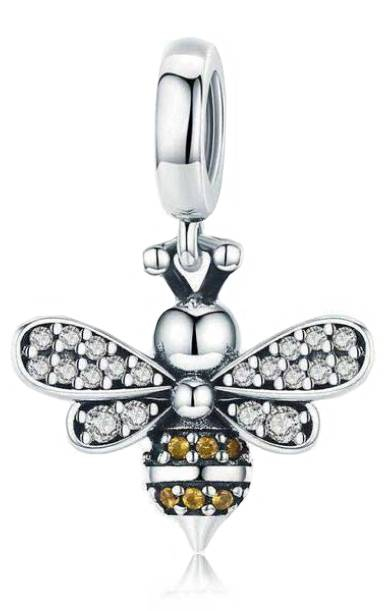 Make a buzz with a profound meaning
It's not a diamond. It's not a cute teddy bear. It's not a typical fluttery bird. It's a bee. Make a statement not known to many with a one-of-a-kind charm that works great on a
bracelet or necklace
. And keep that special meaning between you and your recipient.
A symbolic statement
Our Crystal Bee Charm is about symbolizing what the bee stands for: hard work, fertility, wisdom, and diligence. Bees work to produce honey, which is a draining and meticulous process — it's said that the average bee visits 50 to 100 flowers per trip to extract nectar and pollen to do its duty at the hive. Symbolize that drive and work ethic with a charming bee pendant charm.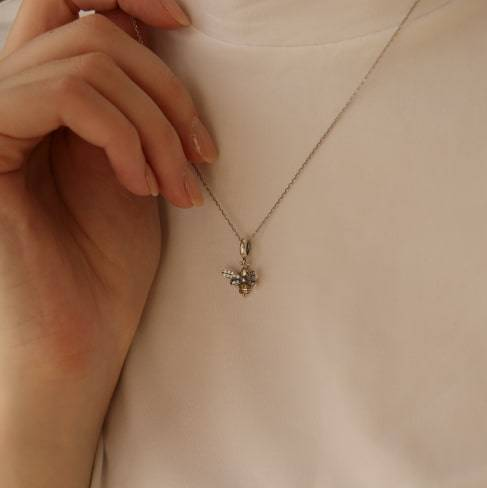 Gorgeous detail + craftsmanship
Made from 925-sterling silver and oxidized silver, get a sturdy pendant that is adorned by crystal and amber cubic zirconia. While not real diamond, the crystal-make gives off a very similar look and feel. Our silver used is safe and durable, resisting scratches and damage. Our bee is sized 0.75 x 0.47 in (1.9 x 1.2 cm) for a small yet eye-catching piece of jewelry.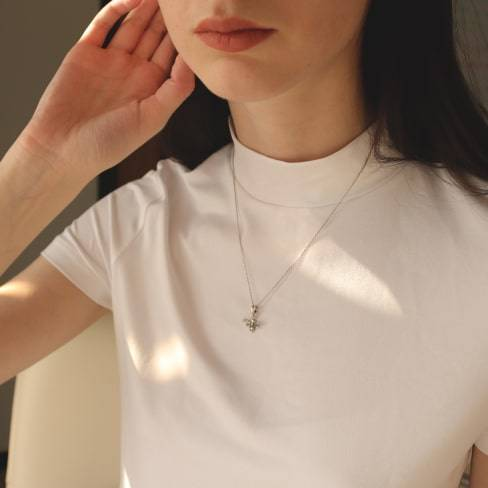 Who's your special bee? Let her know.
If you know someone special who has always been a hard worker, let her know she is your
special bee
with this special piece of jewelry. Our Crystal Bee Charm is great for anniversaries, Christmas, Mother's Day, birthdays, or any special occasion. You can easily have the charm paired with a necklace or bracelet at any jeweler.